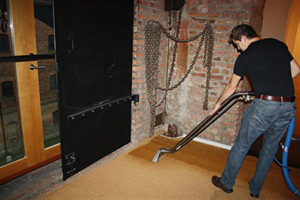 As everyone in the cleaning industry can tell you, carpet cleaning is one of the most difficult and demanding tasks that professional cleaning agencies handle. Until very recently, you would have had difficulty locating a cleaning agency that has carpet cleaning on its list of services. This type of cleaning requires a lot of skill and expertise, and the lack of these was the main reason why most agencies would not offer to clean your carpet. The problem is that when one fails to clean the carpet, one usually damages it, rather than just leaving it in its original condition.
Long gone are the days when you would have to replace your carpets with new ones whenever they got dirty, or bring them to the carwash and clean them with some soap and water. Times have changed and now we have the ability to clean your carpets in your home. We bring the special tools and detergents and all you have to do is sit back and watch us do our magic.
Cleaning carpets is actually a tricky task. We make sure all our technicians are experienced, well-trained and know a lot about carpets, different fabrics and stains. The main reason carpet cleaning might easily end up damaging the surface is the different materials and stains. WIthout knowing the exact type of fabric one is working with as well as the stains that occur on it, one can not provide quality cleaning. Different materials react to stains and products differently. This is why using the correct detergent for your particular carpet is of crucial importance. This is just what our technicians will do. It is the first step of every carpet cleaning service to run tests on the particular carpet and determine the fabric, fiber type and materials used. This way one can decide which product would work best for the carpet on hand.
We use two different types of cleaning methods, depending on your carpet type, – steam cleaning and dry cleaning. Both are efficient, just used for different fabrics. Now we will tell you a bit more about each method because we want you to be fully informed about the process.
Steam Cleaning – This is the method we usually use. It is extremely efficient and leaves your carpets clean and disinfected. During this process a steam cleaning machine is used. It extracts water into hot steam ( up to 130 degrees) and dissolves the dirt found on your carpets. Here are the steps for this cleaning method:
The technicians arrive at your home and run different tests to figure out the type of materials and fabrics on your carpet as well as any specific stains you might have. They also run a pH test.
After that, a product is chosen. We only work with high-quality carpet shampoos and detergents. They are non-toxic and provide best results while not damaging your carpets.
The whole surface of your carpet is thoroughly vacuumed, in order to remove any dust, dirt and particles from the surface of your carpet.
The solution of choice is applied on the areas that require it, like some heavily-stained parts of the carpet.The chemicals in it help with dissolving the stains.
The powerful steam cleaner is brought in. The hot, high pressure steam completely dissolves all stains, leaving your carpet dirt and bacteria – free.
We deodorize the carpet and extract most of the moisture, in order to speed up the drying process.
Dry Cleaning – This is a fairly new method, used for more delicate or not so heavily-stained fabrics. The essence of this technique is the dry cleaning detergent that is put on your carpet. It reacts with the oils in the stain, which are usually the components that make dirt stick to your carpet fibers. The process takes a bit longer because you have to wait for the product to fully react, but you do not have to wait for your carpets to dry after!
The technicians run the tests and then vacuum your whole carpet. This is a crucial step in dry cleaning because if some dirt is left prior treatment it might dissolve and cause staining.
The special dry cleaning foam or powder is applied to the whole surface, or to the stained area only. The product starts reacting and is left on the carpet for about 2 hours.
After it has dissolved the stains, the particular product is removed, using a rotary machine with cotton pads, soaked in hot water, placed on the bottom of it.
We do not encourage our clients to attempt cleaning their carpets on their own. As mentioned above, making the slightest mistake can permanently damage your carpet. This would mean having to throw it out in the garbage, and go and buy a new one. But think how much that would cost your household. It is best to save yourself the effort and money, and trust us with cleaning your carpet. Paying us a small fee actually saves you the money you would otherwise spend on a new and expensive carpet!
We cover all types of carpets: nylon, polypropylene, polyester, wool, bamboo, acrylic, linen, tencel etc.
We take great pride in our staff composed strictly of experienced and professional cleaning technicians. They will analyze the composition of your carpet and decide which cleaning method is most suitable for it. Then they will put as much effort as necessary in restoring the appearance of your carpet. When they are through with it, it will look like it did when you laid eyes on it for the first time!
Areas Covered
We provide our professional carpet cleaning services in West London including the following areas
We now Cover New Areas
Norbury
Maida Hill
Putney
Finchley
Greenwich
Fulham
Islington
To learn more about our carpet cleaning package, as well as to arrange for our employees to handle your carpet, call our office right now!
Frequently Asked Questions
How long do I have to wait for my carpet to dry?

Depending on the type of carpet that you have, it usually takes 2-4 hours for a carpet to fully dry. Keep in mind that wool and wool blends might take longer.

Are all chemicals safe for my child?

Yes! All products we use are non-toxic and absolutely safe for your children and pets. They provide top quality cleaning without harming you in any way.

How often should I clean my carpets?

We suggest professional carpet cleaning every 8-10 months. That, of course, depends on how much your carpet is being used and stained. We can give you some tips on how to keep your carpets clean for longer:
-Vacuum them at least once a week. This will help remove most of the dust, dirt and hairs and prevent them from building up on your carpet.
-Do not attempt to clean any stains on your own, since you might end up making them permanent
Fantastic service! It is so convenient to get your carpets cleaned at home. The guys left them bright and smelling so good. I have to recommend this service to you." – Tim
" I have been thinking about replacing my old carpet for a while now. It is expensive, though, and means I have to make a lot of effort to remove everything from my house, remove the old carpet and place a new one. My wife suggested we try carpet cleaning and I thought it was pointless but there was nothing to lose so I agreed. All i have to say is – I am not replacing my carpet! These guys came and did some magic. The whole place looks brand new. I am honestly impressed!" – Jim Hiring