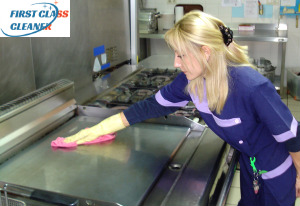 Are you looking for help with your kitchen cleaning? You have come to the right place. We are a cleaning service provider and we operate all over London. We understand how difficult, annoying and exhausting cleaning a kitchen can be. And that it is the last thing you want to do in your little free time. So call our company now and hire our amazing cleaners to do the job for you. We guarantee you will not be disappointed with our service. Our company is offering outstanding kitchen cleaning service, done by true professionals.
Naturally, kitchens are the part of the house that gets used the most, it is prone to dirt, grease and unpleasant smells. Having a clean kitchen is crucial for your health and the overall appearance of your home. Cooking in clean conditions is crucial to one's health and extremely important for a good hygiene of the house. Having children, a full time job and very little spare time makes it extremely hard for all of us to pay attention to our kitchens and manage to maintain them in the condition they are supposed to be in.
You will be surprised to find out just how much dirt and microbes you have got all over your kitchen. The stove top- constantly used, collects a lot of burned grease and other dirt particles that can be quite unpleasant not only for the eye. The oven, the fridge, the microwave are other components of the kitchen that tend to get very dirty very easily. They require regular cleaning and it can be quite time consuming to do that. The inside of the fridge, where we keep our food and beverages constantly gets stained and moldy and can have an off-putting smell. You certainly do not want your fridge to be a stinky, moldy place. Most people take care of that part of the house once a year, maybe less. Best case scenario – spring cleaning is on its way and one starts noticing all the grime around their kitchen. Are you one of those people, are you stressed out about cleaning everything? Do you not know how to clean your kitchen properly? Well, worry no more! We got your back and all you have to do is call us and book a cleaning professional to come over and do that for you. We provide all cleaners with the best tools and products on the market. They have specialised in this area for years and they know just how to clean your kitchen to perfection.
Our cleaners will come to your home, bringing their own cleaning equipment and products and will get to work immediately. They will do a thorough cleaning of your entire kitchen. And since they are very detail-oriented, you can rest assured that not even the tiniest spot will be missed.
They will clean your kitchen cabinets, all the appliances – big and small, wash the windows internally, vacuum and mop the floor, dust all pieces of furniture, they will wash the dishes, if needed, they will clean and sanitise your sink, to get rid of bacteria and microbes. Thanks to our amazingly skilled cleaners, you will be able to enjoy a cleaner and a healthier kitchen.
We have established a great plan of action for this particular service. This way we make sure everything in your kitchen is covered – from the top shelf down to the corner of your floor. The technicians perform a number of tasks, degreasing and disinfecting all areas and surfaces of the kitchen. We clean all your kitchen appliances inside and out, dust and polish all wooden and glass surfaces, clean your cabinets and drawers, wash your floor and clean your windows.
We Provide Kitchen Cleaning Here:
Here is a list of all things included in the Kitchen Cleaning Service
sink and taps – washed and disinfected
stove top – scraped, degreased and disinfected
counter top – washed and disinfected
oven – all removable parts and the whole inside surface ( degreased and disinfected)
cabinets – decluttered and cleaned inside and out
table and chairs – cleaned and disinfected
shelves – dusted and polished
fridge – cleaned and disinfected
floor – vacuumed and mopped
door and door handle – disinfected
windows – cleaned on the inside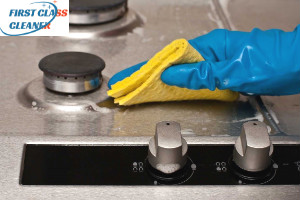 We come fully equipped with all tools and products that might be needed for properly cleaning your kitchen. Our vans have built-in heated tanks that we use for cleaning all removable parts of your oven. We use proven and very efficient methods of cleaning everything so you needn't worry about having a dirty kitchen. ( for more info on internal oven cleaning go to the Oven Cleaning page on our website)
All products we use are eco-friendly, biodegradable and children and pet-friendly. Trust us on this one, we will not disappoint you.
It is extremely important that we clean our kitchens regularly ( every 2-3 months). This helps improve your living conditions and the quality of your health and overall life.
If you choose our company, you will also benefit from:
Our seven days a week service
Flexible working hours
Appointments scheduled according to your timetable
Cleaning products and equipment included in the price
We operate everywhere in London
Very considerate and cost-effective pricing system
Give us a call now and get help from our amazing and unmatched cleaners. With our company you will get your kitchen cleaned perfectly for a very reasonable and budget-friendly price. Call our assistants for an appointment now, let us help you with your kitchen cleaning.
Frequently Asked Questions
Can I personalise the tasks included in this service?

Absolutely, we are 100% flexible with all our services, in order to provide best results for everyone who chose to work with our company. Feel free to remove or add any tasks, just make sure you tell your booking agent in advance so the team may come prepared to cover all.

Can you only clean my oven?

Yes! In fact we have a whole separate service, dedicated to Oven Cleaning. We think it is of great importance to have a clean oven in one's household so we aim to provide just that.

I am allergic to some chemicals and detergents, what can you do about it?

We work with a wide range of professional products so in case of allergies, please make sure you tell your booking agent what chemicals you are allergic to and they will manage to find a substitute for them.

How long does the kitchen cleaning service last?

Depending on the size and condition of your kitchen, usually between 2 and 4 hours. For bigger areas, it might take longer.

Do I need to provide anything?

Our technicians come fully equipped so you only have to provide access to the kitchen. Also, we ask you to turn off your refrigerator and freezer 48h prior to the cleaning. This way they can defrost and we will be able to clean them properly.
"This service was performed perfectly. Could not have asked for better results! My whole kitchen was cleaned in less than 3 hours and the two cleaners were very polite and did everything very professionally. Very happy with the outcome, I will use them again." – Betty Stevenson
" Great team, my kitchen looks brand new. Didn't really know it had become so dirty and was honestly a bit ashamed. The cleaners were very nice about it, even gave me some tips and tricks on how to keep it clean for longer. Thanks!" – Jeremy
"I despise cleaning kitchen grease and dirt. I have been using this company for a couple of years now and I hire them every 3 months for my kitchen and bathroom. As you can probably tell, I am very pleased with their work. Always on time, always providing great quality. I recommend it! " – Sandra