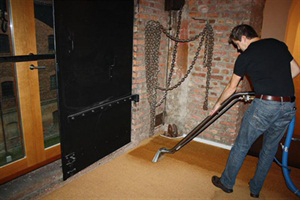 Top quality carpet cleaning services in London and Greater London provided by qualified professional carpet cleaners.
As everyone in the cleaning industry can tell you, carpet cleaning is one of the most difficult and demanding tasks that professional cleaning agencies handle. Until very recently, you would have difficulty locating a cleaning agency that had carpet cleaning on its list of services. Carpet cleaning requires a lot of skill and expertise, and the lack of these was the main why most agencies would not offer to clean your carpet. The problem is that when one fails to clean carpet, one usually damages it, rather than just leaving it in its original condition.
This is actually what the majority of cleaning agencies that do offer carpet cleaning today end up doing – damaging your carpet beyond repair, instead of restoring it to its previous appearance. In contrast, our cleaning agency guarantees that when you give us your carpet, you give it to the best. In a matter of days we will restore it to its original condition.
Carpet Cleaners London
Maybe you have worries about high prices and such? The truth is that although we are one of the most qualified cleaning agencies to perform carpet cleaning, our prices are still much more moderate when you liken them to those of other agencies that will ruin your carpet and refuse to give you your money back.
We do not encourage our clients to attempt to clean their carpets on their own. As mentioned above, making the slightest mistake can permanently damage your carpet. This would mean having to throw it out on the garbage pile, and to go out and buy a new one. But think how much that would cost your household. It is best to save yourself the effort and the money, and trust us with cleaning your carpet. Paying us a small fee actually saves you the money you would otherwise spend on a new and expensive carpet!
Areas Covered
We provide our professional carpet cleaning services in West London including the following areas
We now Cover New Areas
Norbury
Maida Hill
Putney
Finchley
Greenwich
Fulham
Islington
We take great pride in our staff composed strictly of experienced and professional cleaning technicians. They will analyze the composition of your carpet and decide which one of a plethora of cleaning methods is most suitable for it. Then they will put as much effort as necessary in restoring the appearance of your carpet. When they are through with it, it will look like it did when you laid eyes on it for the first time!
To learn more about our carpet cleaning package, as well as to arrange for our employees to handle your carpet, call our office right now!